Talkin' Wit Tony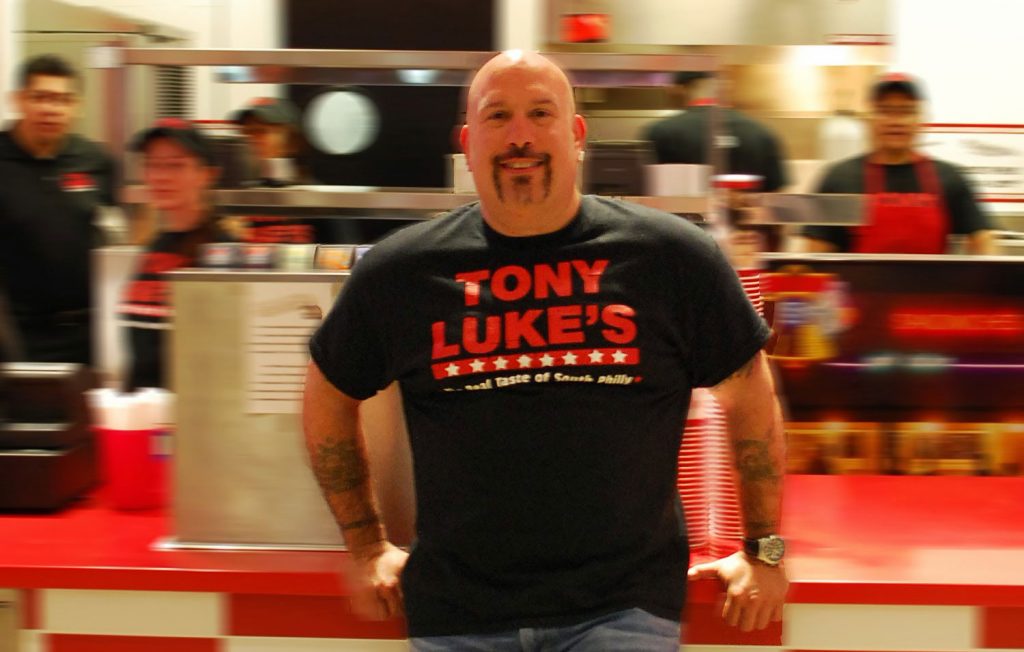 Follow & Connect Wit Tony, See Episodes, & More!
Tony Luke's in Sicklerville, NJ is now home to Tony Luke Jr. and his brand new, state-of-the-art "Virtual Kitchen Table."
Tony's is the world's first virtual kitchen table where today's hottest media moguls, journalists and bloggers are invited to break bread and Talk Wit Tony. "Talkin Wit Tony" is a hot new segment where Tony breaks bread with the media just like friends and family gather around the kitchen table to eat. Defenses are down, spawning unedited, unfiltered, candid conversations that morph into the fabled stories told at the kitchen table for years to come.
"Talkin Wit Tony" is an intimate glimpse into Tony's life as a restaurateur, father, comedian and the front man for Tony Luke's.
Check Out Episode 1
Visit the Sicklerville, NJ Location